Application and network visibility services
Having challenges with your Digital Transformation?
Are your data center and cloud migrations taking more time then expected?
Visibility-as-a-Service is an easy way of identifying prime suspects and its dependencies when your applications and networks are not behaving as expected:
Track the user experience as it evolves over time.
Track the underlying application dependencies; including application code and network!
Track the behavior of your network (LAN and SD-WAN) as it evolves over time.
Visibility on the performance and integrity of applications and hybrid network can be a real challenge with multiple technology partners and different cloud providers:
What applications are consuming the available bandwidth?
Where are the users coming from?
How is the network handling all this traffic?
What sites/users are suffering and with which applications?
Is there any application or network behavior that is a strong indicator for malicious code or packets?
With our health check we are able to answer these questions quickly!
More often then not, organizations are running 2 or more projects/programs where legacy applications and networks are modernized.
With all these projects/programs running in parallel it is not always possible to do all the necessary load and stress tests for each release of your web applications and SD-WAN platform.
There can be various reasons: missing the right tools, the right resources, the right skills or a combination of those.
This is where our load and stress testing as-a-Service is experienced as most helpful.
In general, trainings cover the capabilities of a specific solution. However learning how to read the outcome and translate that into improvements is rarely covered:
How to identify application and network issues?
How to analyze these issues?
How to determine the (potential) root cause?
What could help to improve things?
The installation and configuration of an NPM/APM solution can be quick and easy, as you know what to look for.
Based on our extensive experience, regions and IP subnets can actually be an excellent way for a jump start in the things you are trying to achieve!
Let us know what you are looking for and we will outline our approach as we speak!
Benefit from our best practices and get your team up to speed faster!
Application and network visibility solutions
Network level visibility on the performance of applications, networks and cloud services assures the shortest problem resolution time.
Because whatever their behavior is, the network will reveal the prime suspects and the root-cause.
With this level of visibility, ITOM and DevOps teams can make a jumpstart in fixing things for any kind of problem.
Visibility on the behavior of applications and cloud services at runtime is more than welcome for the next level of application and data integrity; ideally including the underlying code and data.
Combined with machine learning and automated forensic analysis to relevant threats in application code and network packets helps security teams making significant improvements in incident response times as well as improving application and data integrity.
Organizations are deploying web applications in a hybrid way combining different technologies and cloud services. At the same time, traditional MPLS based wide area networks are combined with a state-of-the-art SD-WAN.
But how do you know if these web applications and SD-WAN connections are behaving as expected? Ideally before a go-life with either one of them?
This is where our cost-effective production readiness testing solutions are experienced as most valuable!
3 important pre-requisites for a free, educational trial



… when the coffee machines need
more refills than usual …
… when your networks and applications
are not behaving as expected …
… when you have concerns about the integrity
of your data, applications and network packets …
The team behind the scene
Ties is an experienced IT and Security consultant who has a strong interest in troubleshooting and getting complex things fixed in a pragmatic way.
His ability to speak "plain human" as well as "geek" makes Ties the perfect translator for all parties involved.
This results in mutual understanding, well informed decisions and structural improvements in both business processes and the IT-infrastructure.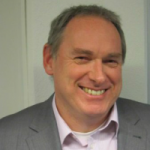 Will is an experienced, result driven consultant with a proven track record in improving the performance of IT processes, applications and infrastructures while keeping an open mind for human aspects.
His passion is helping DevOps and ITOM teams improving their problem analysis skills and knowledge in different areas:
Application and data integrity.
Auto discovery of application chains, infrastructure and their topologies.
Real User Experience of application behavior.
End-to-End application and network performance.
Why and what…
A few pointers about why as-a-Service, why IT visibility and what organizations are saying.
Why Visibility- and Troubleshooting-as-a-Service
 Cost effective: no upfront investments in hardware, software and training
 Scalable: up to a few thousand users across numerous applications and sites
 Efficient: turnkey delivery for DevOps and ITOM teams
 Short turnaround: typically first results are within 2 working days
 Tangible: actionable and substantiated area's of improvements
Why working with IT visibility
 Predictable: an industrialized, structured approach
 Quick (really!): no "quick"-scans with ext(p)ensive advisory type of reports
 Passionate: application and network visibility annex troubleshooting is a way of life 🙂
 Double-loop learning: continuous learning about new technologies and processes
 Cellular type of organization: stay aligned with changing markets
IT manager: "I never knew that a network has this much information about applications and users."
Software architect: "Remarkable insights into web- and database transactions as they are going through the network."
IT manager: "Every organization should have the benefits of such detailed, substantiated and tangible troubleshooting results."
Operations manager: "You guys where really able to end lengthy discussions by providing to the point and substantiated answers."
Application owner: "Finally real business insights about the way users are working with our applications."