Visibility-as-a-Service
A quick and easy way to keep your TCP-relationships healthy

Visibility-as-a–Service (aka VaaS; partially powered by Allegro Packets) is designed for IT-infra and application teams who have to deal Cloud services (i.e. IaaS, PaaS and SaaS) which are not behaving as expected.
No upfront investments
The enabler behind Visibility-as-a-Service is an easy-to-use subscription based visibility/monitoring solution that matches your current and future IT-infra and applications:
Baseline your IT-infra, applications and enduser devices on:

availability
performance
vulnerabilities

Fix network and application problems before and after migrations.
Right-size your existing and new (SD-)WAN; including any latency issues.
Improved collaboration between the different IT-infra and application teams.
Quick and smooth deployments of new applications.
Where easy-to-use means all hardware, software and knowledge is included… no upfront investments in products and training… even if just for a short period! For example before and after a Cloud– or SD-WAN type of transition.
360 degrees and granular visibility
Every user session, every application transaction and every network annex storage path
24×7, near real-time visibility on business activities and application transactions
100% of the application transactions and network traffic is analyzed; going from OSI layer 2 to application transactions
All details about performance and error conditions are stored for at least one week
End-to-end, multi-segment analysis without a packet analyzer
Scope of transaction analysis
Web applications (HTTP | HTTPS)
Native apps ( iOS and Android )
Web API calls
dot-Net, Java, Ruby-on-rails, PHP and Node.js
Databases (all industry standard SQL flavours)
Domain Name Services (DNS)
File and print sharing (aka SMB/Samba)
VoIP
Microsoft Services (RPC)
Citrix (NetScaler & XenApp)
Powered by Allegro Packets and Tenable – combined a quick and easy way to make your XaaS run like clockwork!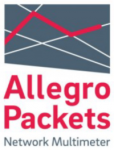 Learn more

Please fill in this form if you want to know more about Visibility-as-a-Service.