Installation and configuration
A jumpstart with performance monitoring solutions
Putting a packet based TCP session data solution into action can be a challenging task for DevOps and ITOM teams. Based on our many years of experience we have been able to simplify and standardize the installation and configuration based on 3 easy steps:
Setting up the data collection
Modelling the incoming TCP session data
Validating the configuration and initial results
This is possible because the quick wins can be found based on rationalizing and prioritizing user complaints about the front-end of cloud services and applications.
Data collection about the real user experience is relatively easy as there are only a few network devices involved. These are perfect for getting started utilizing port mirroring. As soon as the monitoring solution is connected and the port mirrors are activated, data is coming in.
Once receiving data, some grouping is required to maximize effectiveness. Part of this grouping is a daily, weekly and monthly report that gives you a jump start on analyzing and troubleshooting performance and availability issues. The recommended content for each of the reports cover the following topics:
a high level summary about the health of the most important, business critical applications;
a break down into their respective performance levels;
and the details for starting the troubleshooting process.
Once these steps are completed, you and your teams can expect a consistent troubleshooting workflow with a quick and predictable outcome when analyzing and troubleshooting performance issues.
Where to go from here
More detailed information can be found in one of our best practices about getting a jump start to end-to-end performance monitoring; including real life examples of reports and a one-pager guiding you through the interpretation.
Click here if you are interested in learning how this standardized approach and our best practices can support you in managing SLO's (Service Level Objectives) on cloud services and applications.
Feel free to contact us by filling the from at the top-right of this page. We are happy to share our experience and best practice in more detail.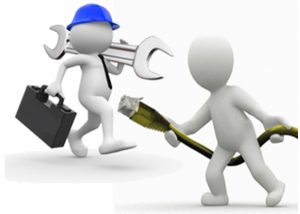 Learn more

Fill in the form if you would like to know more about our installation and configuration services.